So, way back in March (I promise we're slightly more prepared for this child to come now then we were at the end of this post project), I decided it was high time to start the transformation of my office to baby B's nursery. Seeing as it is a little room approximately 20 steps from our bed and it was already a girly light purple, it was an obvious choice for us.
My first project to tackle? One of the two closets this tiny room possesses. It was mostly empty already since it was holding things I was selling things on Etsy and I had since closed the shop and donated the goods. All that remained then was an old TV/printer cart and a nasty, old shelf above the hanging clothes bar.
Nothing a dog and a little fresh contact paper couldn't handle! Ok…Penny was just trying to get on my lap but you can see that lovely faded blue contact paper with lilac print just needed a little updating. Removing it took 4 hands so we have no photos of it. Trust me, the wood underneath is not quality.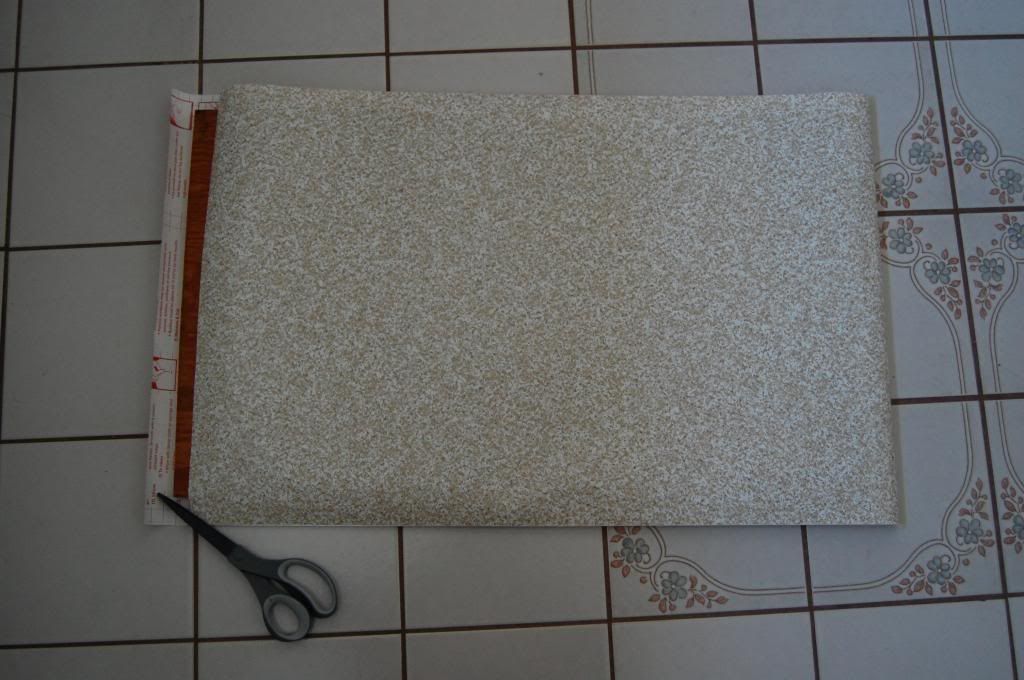 Before removing the sticky backing, I took the new contact paper (stuff we already had on hand otherwise I'm sure it'd be a bright, girlie color) and rolled it around the shelf to get it cut to size (long enough to wrap around and cover the edges so we didn't end up with any exposed wood a la the blue contact paper).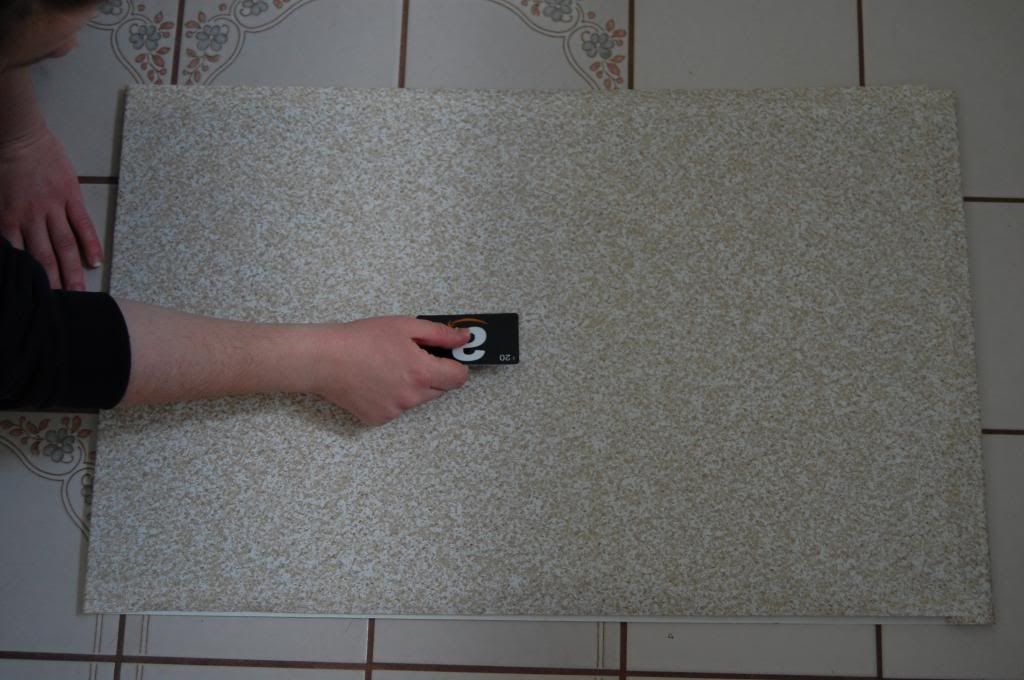 Once we stuck it on to the shelf, I grabbed the nearest plastic card I could find to press out any bubbles. No one wants bubbles in their contact paper. It is maddening.
I found the best way to wrap the paper completely around the corners was to start with a squared off edge of overhang and cutting off the top layer of contact paper so it would lay smooth underneath the piece I was about to fold over.
Look at those plump pregnancy hands! Sexy!
Once again, I smoothed it out with $20 worth of Amamzon credit.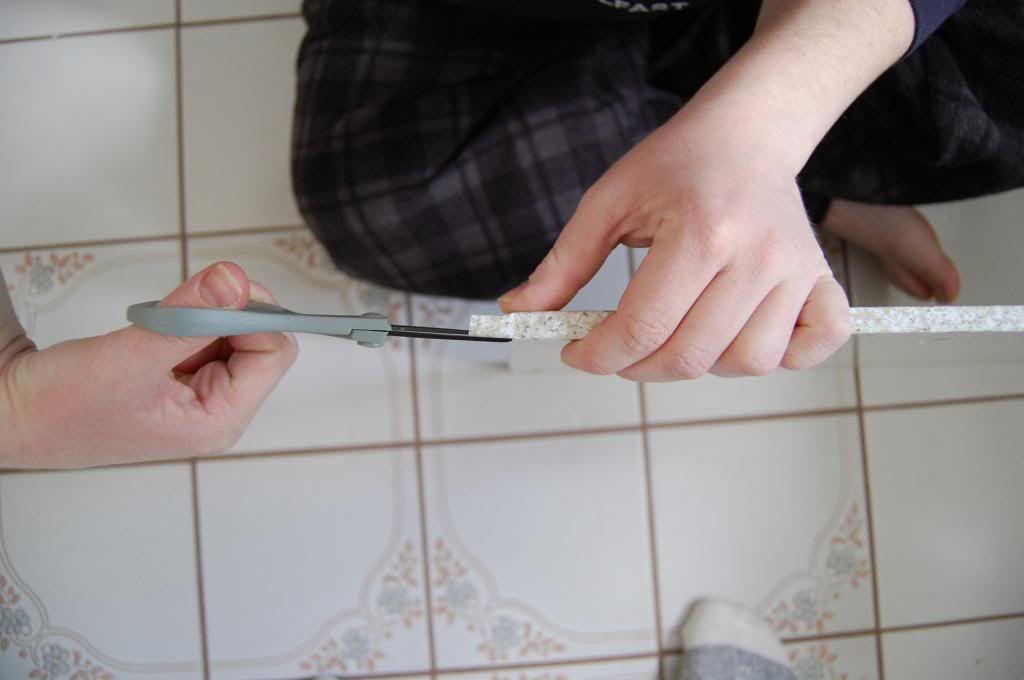 I tried several different methods of wrapping the corners and this one was the most effective and also the easiest. Once the length of the contact paper has been folded over, give a quick snip to the corners of the remaining contact paper that sticks out.
Press down the top piece and fold back the front piece and you're done! Move on to the next corner and try not to let the dog get in the way of your project.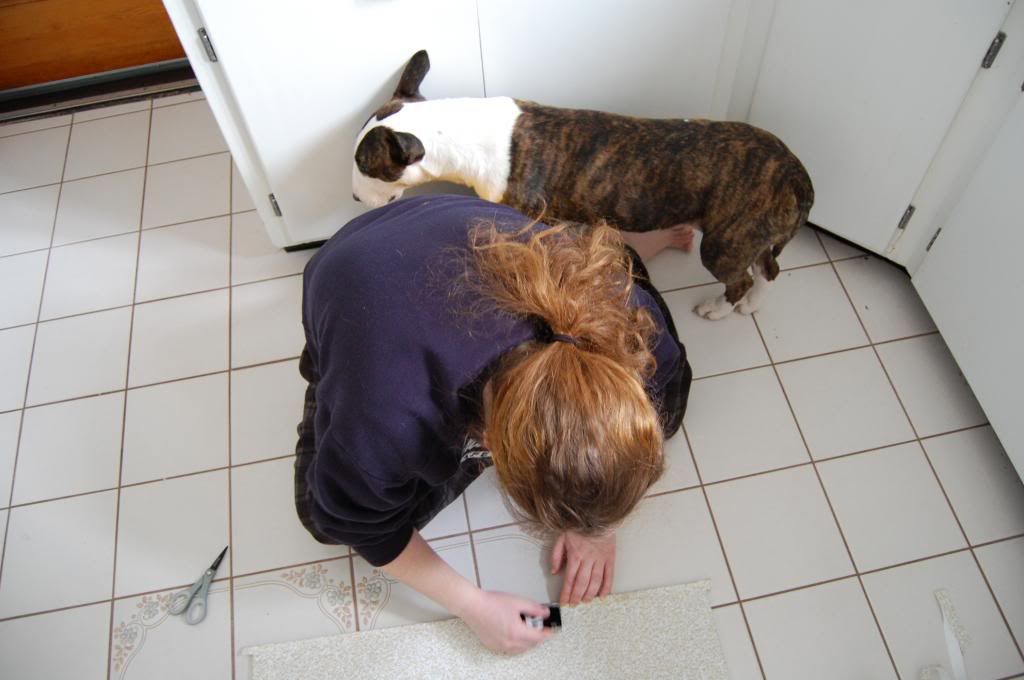 What? Everyone doesn't work like this – in their pajamas and being stalked by a dog trying to figure out how to get onto your lap? Then you aren't living, my friend. You aren't living.
Now that you're done, call in your handsome assistant and ask him politely to put the shelf back into the closet because 1) it may be a little snug and 2) you can't actually reach it.
Go crazy and fill it with everything you own that could possibly be used by/for a baby!
I love how the shelf blends in now where before it was all, "Look at me! I'm an old, faded shelf that might collapse on anyone who dare touch me!"
No worries, the shelf is actually quite strong and stable up there and as I mentioned before, we're slightly more prepared for baby than this photo implies. Slightly.